What Happens When Your Brain Doesn't Sleep
Feeling sleepy? It's no secret that a good night's sleep is key to a good day. Yet, according to the Institute of Medicine, an estimated 50-70 million adults in the United States have sleep difficulties.
We have reported before about how important sleep is for good brain function and long-term cognitive health, as well as some proven ways to improve your sleep.
But what happens when your brain doesn't sleep? Here is a fun, in-depth infographic from .Mic to break it down for you.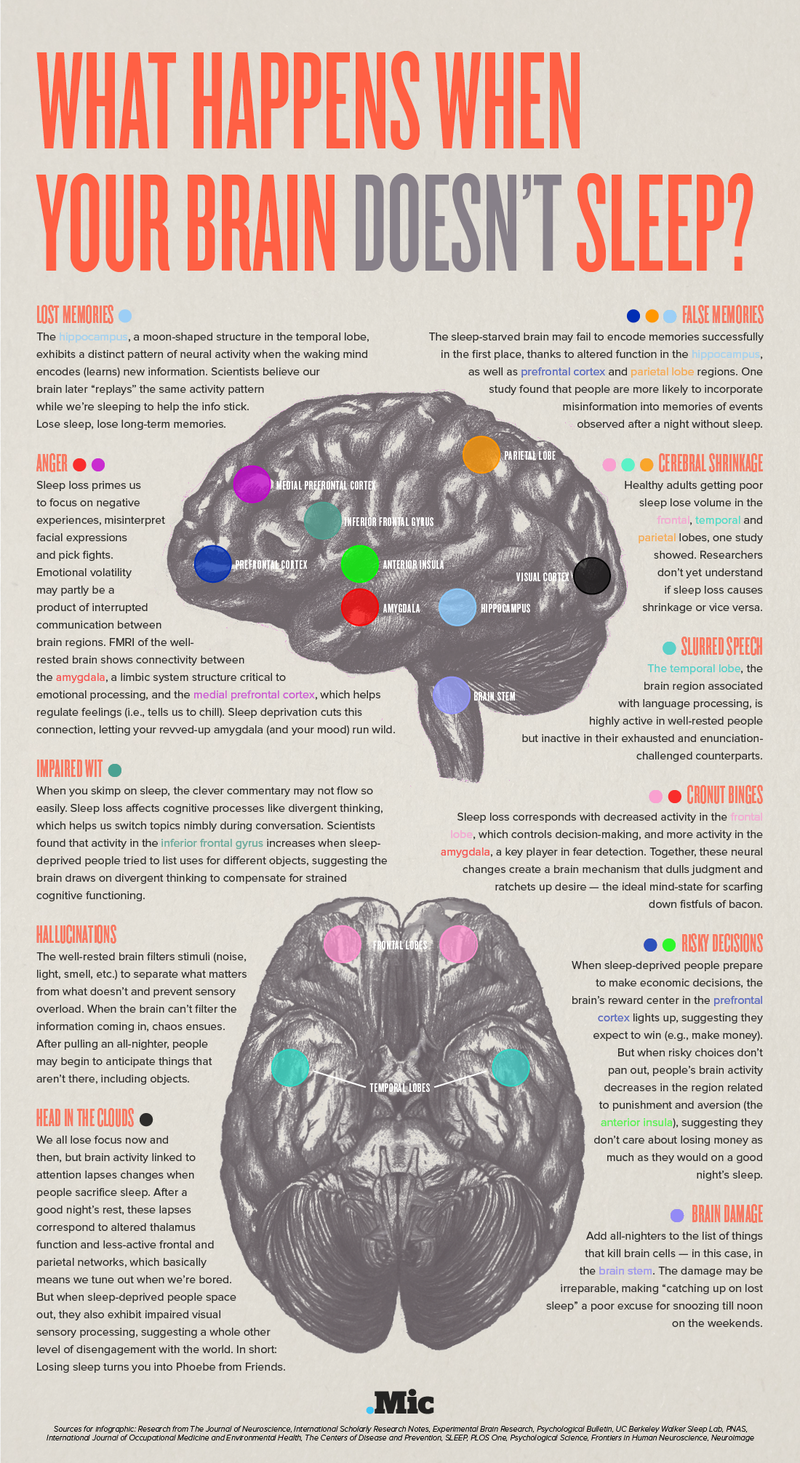 Source: Science.Mic/Lifehacker – lifehacker.com
Hopefully the information above, you will have a plan or break bad habits to get a good night's sleep and a healthy body. Read more how to buy the best pillows for side sleepers at here.